(University College London, United Kingdom)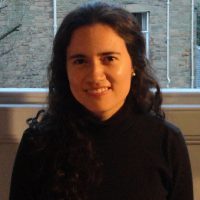 Dr Laura Florez is a Lecturer of Construction Management at the Bartlett School of Construction and Project Management at University College London. She completed her PhD in Construction Engineering at Georgia Institute of Technology. Laura also holds an MSc in Building Construction from Georgia Tech and dual degrees in Civil Engineering and Industrial Engineering from Universidad de los Andes.
Her research interests are in process improvement and productivity, resource-efficient operations, workforce management, intelligent automation of workers allocation and scheduling, sustainable construction and development, with a focus on developing decision support systems and mathematical modelling applications.